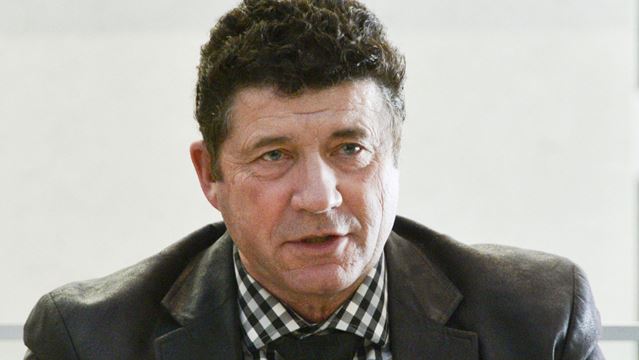 Hamilton Spectator
By Andrew Dreschel
Coun. Robert Pasuta has been absent from city hall for close to six months with health problems.
That means some 17,600 residents in rural Flamborough's sprawling Ward 14 haven't had a direct voice at the council table for almost half a year.
What does the future hold for Pasuta and the people he represents?
First off, Pasuta says he has no intention of throwing in the towel.
"I am going to be back; I'm not going to resign," he said in a phone interview.
Pasuta suffered back-to-back accidental blows to his head and body on his Flamborough farm in mid-December, followed the next day by a blackout episode that saw him waking up in the hospital with dangerously high blood pressure.
Since then he's seen a bunch of specialists ranging from neurologists to cardiologists and he's on a bundle of meds, some of which are still being fine-tuned.
If all goes well, he hopes to return to council in June or maybe July.
"I need clearance from my doctors. I'm having a little bit of trouble concentrating, but it's getting a lot better."
Originally he hoped to be back in the winter, but obviously that was far too optimistic.
Under the Municipal Act, if a councillor hasn't attended a meeting for three months, his or her seat is considered vacant and needs to be filled by either a council appointment or by election.
Though Pasuta's absence fits that bill, in late February council exercised its power to waive the attendance requirements, basically authorizing him to take an extended leave until he's completely recovered.
Pasuta, who was elected to his third term in 2014, isn't aware of any constituents grumbling about his absence. Couns. Lloyd Ferguson of Ward 12 (Ancaster) and Judi Partridge of Ward 15 (Waterdown-east Flamborough) are pitching in to help with his ward issues; both are happy to lend a hand.
"Of course it takes time, but I'd do that for Robert any day," said Ferguson.
Pasuta credits his administrative assistant, Lynne Cecchetti, with holding down the fort at city hall. He talks with Cecchetti every two or three days and meets her every two weeks to go over business. He also watches some committee meetings online.
What actually happened to him on the farm? Most think he just fell off his tractor but it was more serious and worrying than that.
Pasuta was already feeling a bit off when he took a high fall from his big articulated tractor. Instead of stepping into the cab he turned and plummeted seven feet (2.14 metres) to the ground, landing on his face and chest.
Shook up and sore, Pasuta sat around for a while to recover. Then he decided to remove the big tires off another tractor. He jacked it up and did one side with no problem. But things went wrong when he knelt to do the other side. A 1,000 lb. (454 kg.) tire popped off and smacked him in the head and back.
Fortunately, he didn't break anything. His neck was swollen but instead of going to the doctor the next day, he kept working. The last thing he remembers is being at the wheel of a skid-steer loader. His family says he came into the house, wet, covered in snow and talking gibberish. But all he recalls is waking up in the hospital.
The doctors aren't sure if the head blows triggered something or if his mistakes were triggered by other stuff. Tests found heart issues and that high blood pressure.
Pasuta turns 64 in June. He's tired and tends to sleep a little more than usual, but lately he's been able to a do a bit of farming and get out to a few small community meetings. That's a good sign.
It goes without saying he's missed at council. Pasuta may not have the gift of the gab, but he has the twin virtues of brevity and horse sense. He's determined to come back soon. It'd be sweet if that determination is rewarded.