We need more women in leadership: Jawed
Dr. Zobia Jawed Flamborough Review Monday, May 31, 2021
Around the globe, women are at the helm of effective and inclusive COVID-19 response efforts. But at the highest levels of decision-making, they are frequently under-represented.
Women are heads of state and government in only 21 countries worldwide, including in Denmark, Ethiopia, Finland, Germany, Iceland, New Zealand and Slovakia, where they are being recognized for their rapid COVID-19 response that included actions to flatten the curve and their transparent and compassionate communication of fact-based public health information. In countries like Canada, Ethiopia and India, female medical and health experts are increasingly found in leadership positions and taking the lead in daily media briefings and public service announcements.
According to Statistics Canada, women make up just over half of the Canadian population, yet they continue to be under-represented in leadership positions. In Canada in 2019, women accounted for 35.3 per cent of all managers and 31.5 per cent of senior managers. Only 43 of the 538 named executive officers among Canada's 100 largest publicly-traded corporations in 2020 were women, down from 53 in 2019.
Although 82 per cent of women ages 25 to 54 now participate in our workforce, they are still significantly under-represented in senior positions, holding only 25 per cent of vice-president roles and 15 per cent of CEO positions.
Of Canada's top 500 companies and organizations, 109 don't have any women on their board of directors. This number remains low even though provinces and territories — except for British Columbia, Alberta, Prince Edward Island and Yukon — have agreed to follow a protocol that requires companies to report on measures to improve female representation.
Despite decades of gains in the workplace, BIPOC women are grossly under-represented in leadership positions in this country, with one in 10 women executives belonging to a visible minority group.
"Having women in leadership roles is vital to ensuring a prosperous workplace not only financially but socially. Women provide leadership that emphasizes teamwork and cooperation in the workplace leading to increased morale and financial success," said Angela Stott, branch manager at SGS Canada Inc. in London, Ont.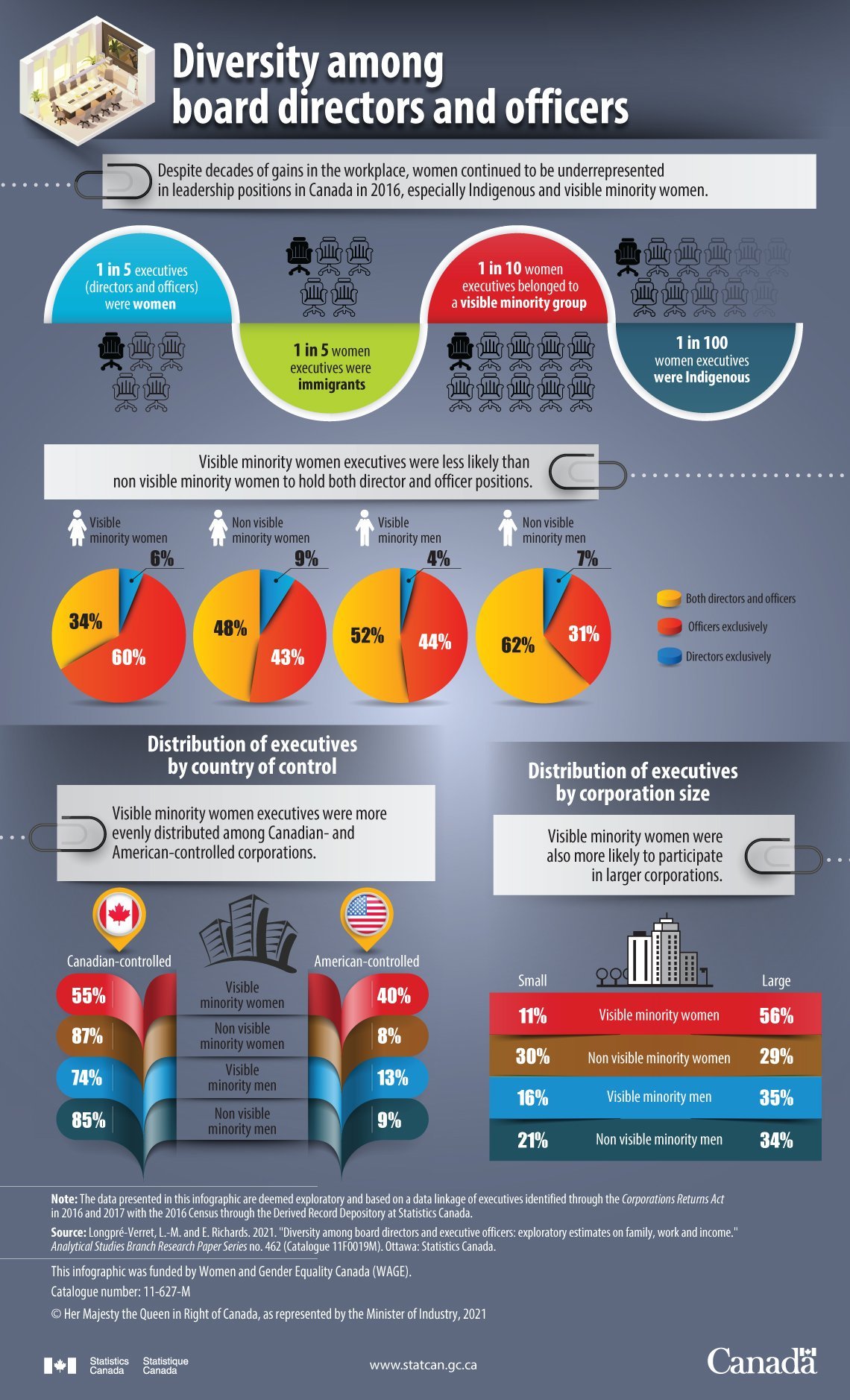 Women continue to face barriers entering politics. Many municipal councils don't have any have women around the horseshoe table. This is a huge gap that needs to be addressed.
In Hamilton, council composition is trending toward gender parity and we are seeing more women represented in leadership roles.
"As a Hamilton Ward 15 city councillor and one of seven women leaders on council, I am proud to support the many accomplished women on staff in the City of Hamilton, which includes a woman city manager — the highest senior manager position," said Coun. Judi Partridge. "As well the city celebrates the many diverse women taking up more and more management roles across Hamilton, as we continue to prioritize and empower their voices as key decision-makers."
In the academic and professional fields of engineering, women are often under-represented. However, many females have contributed immensely to the diverse fields of engineering — historically and currently.
Several organizations and programs aim to better understand and overcome the tradition of gender disparity. While the gaps seem to be narrowing now in Canada, more work is still needed to increase participation in this field.
At McMaster University, the Faculty of Engineering is inspiring young women to change the world by pursuing an engineering degree.
"Our recruitment materials promote the success of women engineers and we are now attracting more female students than ever before, with some of our programs reaching gender parity," said John Preston, associate dean of research and external relations for the faculty of engineering. "We have made a lot of progress at McMaster University, but we still have a long way to go."
Through the Ontario Youth Apprenticeship and Specialist High Skills Major programs, the Hamilton-Wentworth District School Board (HWDSB) is encouraging students who identify as female to consider a career in the trades and STEM (science, technology, engineering and math).
"At HWDSB, we are committed to equity and diversity, which includes encouraging women to take on leadership roles and helping them develop leadership skills," said Ward 15 trustee Penny Deathe. "Students need to see themselves reflected in leadership roles, and it is up to us to be a positive role model."
As we look beyond the pandemic, Canada has a unique opportunity to reassess and enhance women participation in leadership. We must engage and demand our senior leaders and decision-makers to identify and provide opportunities to emerging women leaders.
The leadership styles of women on the front lines of the COVID-19 response have been conclusively described as more collective and collaborative, with a focus on coaching. We must continue this into the post-pandemic world moving forward.
Dr. Zobia Jawed is McMaster University's faculty lead for engineering design projects and COVID-19 wastewater research lead; board of director and chair, Healthy Youth Network; board of director, Conservation Halton. She can be reached at zobia.jawed@gmail.com.